Stephan & Bonnie Photographers – Our Portfolio, work mostly done in Bora Bora but as well as in the US & Hong Kong
Thank you for checking out our work!  It would not have been possible without the many wonderful clients we have crossed path with over the years and who trusted us to capture these magical moments during their visit in Bora Bora – We can't thank them enough to have graciously allowed us to publish some of their photos.
It is more important to click with people than to click the shutter.
Scenes of Civil & Tahtian Ceremonies at your resort at the resorts in Bora Bora.
Casual memories of your honeymoon, planing to propose?  We can give you some ideas.
At your resort from the surface or in the water, we love capturing these fun moments!  Available during our full day tour with the wild life – We have several dresses available, inquire about it.
Start with a shooting at your resort prior to departing on a full day photo-tour, the focus being to shoot with the wild life.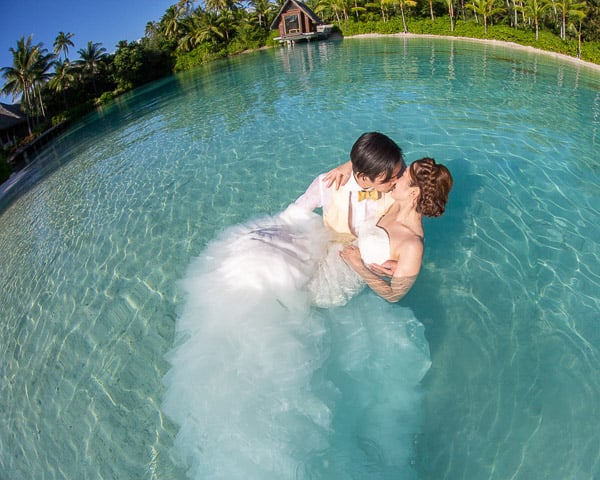 Available at the St. Regis, The Conrad Bora Bora Nui, Le Bora Bora, The Four Seasons, The Intercontinental Thalasso